Guys, this sushi is square by shape, fish by flavour. And we cannot. Even. Deal. If you're in Toronto, check the menu here.
Squarefish – based on Toronto's Queen St. West – not only serves delicious sushi, it also presents it all in the most adorable af way ever.
Imagine a perfect circle…
Now forget about it. Square is the only shape we care about from now on.
When it sits with the other food shapes, it clearly looks the best.
And when it all lines up, we're quite frankly intimidated by its beauty.
Bravo Squarefish. Now let's enjoy sushi as much as this red panda does.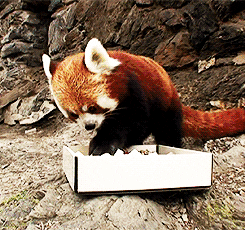 ---
You may also like