Let's face it. February is "that month" when you feel a little bit out of place and often catch yourself asking the question "what am I supposed to eat for lunch today?" in the middle of a 10 a.m. meeting.
Well, same. But at foodora we have a cure for your moodiness. It's called FREE DELIVERY.
To show how extra we care about your mood, we even put our effort into highlighting the top 3 restaurants in each city. And just cause, you know, we were #inthemood for it.
Soyons réalistes, février est «le mois» où l'on se sent un peu mal à l'aise et où on se surprend souvent à se poser la question «qu'est-ce qu'on mange pour dîner aujourd'hui ?» au milieu d'une réunion à 10h.
Eh bien, pareil ici. Mais chez foodora, nous avons un remède. Ça s'appelle la LIVRAISON GRATUITE.
Pour vous montrer à quel point votre humeur est importante pour nous, nous mettons tout en œuvre pour mettre en vedette les 3 meilleurs restaurants de chaque ville. Juste parce que, tu sais, on en avait envie.
Toronto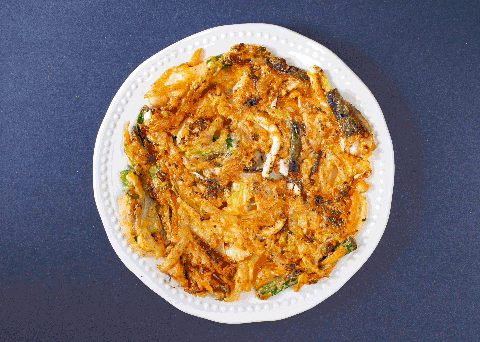 Toronto! Ka Chi has been chosen as our "Free Delivery Restaurant of The Month" for Feb. How fabulous. From fantastic fried dumplings to spicy rabokki noodle and healing gamjatang (Korean traditional pork bone soup), Ka Chi brings all the heat you need to stay #inthemood for this month. If you happen to be out of Ka Chi's free delivery zone, place a pick-up order and drop by to pick up your dinner to enjoy at home!
Toronto ! Ka Chi a été choisi comme notre «Restaurant de livraison gratuite du mois» en février, c'est fabuleux. Qu'il s'agisse de fantastiques boulettes de pâte frites, de nouilles rabokki épicées ou de gamjatang (soupe coréenne traditionnelle aux os de porc), Ka Chi apporte toute la chaleur dont vous avez besoin pour rester en forme ce mois-ci. Si vous n'êtes pas dans la zone de livraison gratuite de Ka Chi, passez une commande à emporter et profitez de votre souper chez vous !
Here's the full list of our free delivery restaurants in Toronto this month / Voici la liste complète de nos restaurants offrant des services de livraison gratuite à Toronto ce mois-ci :
Against the Grain
Amato Pizza
Anoush Shawarma and Grill
Baldini Restaurant 
Big Jack's Burger Shop
Bombay Palace
Bow Thai
Brazen Head Irish Pub 
Burger N' Fries Forever
Butter Chicken Roti – York Mills
Calabrese Pizza
California Roll
ChiChop Taiwanese Grill & Fried
Cinnaholic – Danforth
Dal Moro's Fresh Pasta To Go
Dessert Lady Cafe & Bakery
Dominion Pub & Kitchen
Duke of Cornwall
Duke of Kent
Duke of Somerset
Duke of York
East of Brunswick
Egglington Grill
Fancy Franks – Parliament 
Fuwa Fuwa Japanese Pancakes – Bloor
Fuwa Fuwa Japanese Pancakes – Yonge
Harvey's – Queen E.
HuaJia Rice Noodle
Hurry Curry
Istanbul Shawarma – College
Ka Chi – Dundas Street W
KanPai Snack Bar
Kawa Sushi
Leela Indian Food Bar
Mexicados Burritos & Bowls
Murphy's Law 
Noka Sushi
North of Bombay
Parka Food Co.
Patio Indian Restaurant
Pico de Gallo
Pizza and Hot Wings
Pogue Mahone Irish Pub
Pokito
Rosedale's Finest
Satay On The Road 
Shish – Home of Middle Eastern Cuisine
SUSHI BOX 
Tacorrito – Church
Thai Boys
Thai One On Dundas
Thai Room Bloor West
Thai Room Cabbage Town 
Thai Room Grand
The Goodman Pub & Kitchen
The Office Pub
Umami Sushi
Urban Thai – College
Wing Machine – North York 
Montréal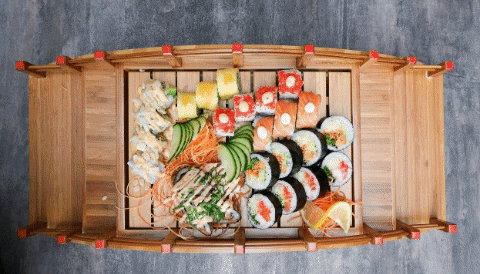 Photo by RestoMontreal /Photo par RestoMontreal
Taiyo is known for its amazing, great-quality ACYE sushi – but being able to order in their various delicious dishes is the ultimate mood to have. From Fried Scallops to Spicy Salmon Tartar and to their Poke Bowl, you literally CAN have it all from Taiyo. And this month with Free Delivery, it's definitely a big mood. 😉
Taiyo est connu pour ses sushis étonnants et de grande qualité – mais être capable de commander leurs différents plats délicieux est encore mieux. Des pétoncles frits au tartare de saumon épicé et au bols de poké, vous POUVEZ absolument tout avoir de chez Taiyo. Et ce mois-ci avec la Livraison Gratuite, il s'agit d'une bonne nouvelle !
Here's the full list of our free delivery restaurants in Montreal this month / Voici la liste complète de nos restaurants offrant des services de livraison gratuite à Montréal ce mois-ci :
Basha-Jean-Talon 
The Pour House 
Atlas Pizza – NDG
Copper Branch – Bishop
Deli Planet
Koryo Korean BBQ Grill
La Maison de Kum Mon
Les Brunchs de Mathieu 
Poké Star
SudWest Gyros & Co.
Thai Express – Queen Mary
Sushito
Le Viet-Plateau
Molivos
Shawarma Habibi
Subway – Stanley
Tacorrito – Mutual Street
Taiyo 
Vancouver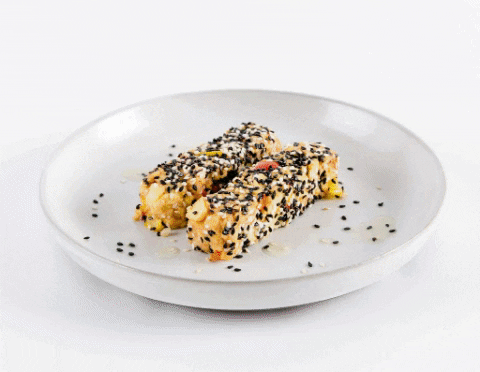 Vancouver hits its first every below-zero weather since a few years this February. How cray is that? We figure Vedura would be an excellent recommendation for all the fresh energy you need to combat the sudden cold. From their Tuscan Kale to their Curry Chickpea and Squash Bowl to their Coq Au Vin and Mashed Potato Bowl, Verdura Salads is THE free-delivery restaurant to order from and avoid a moody feeling this cold February.
Vancouver connaît son premier temps en dessous de zéro depuis quelques années en février. C'est dingue, non ? Nous pensons que Verdura serait une excellente recommandation pour toute l'énergie fraîche dont vous avez besoin pour lutter contre le froid soudain. Du chou frisé toscan, à leur bol de pois chiches et de courges au cari, en passant par le Coq Au Vin et la purée de pommes de terre, Salades Verdura est LE restaurant de livraison gratuite à commander quand il fait froid.
Here's the full list of our free delivery restaurants in Vancouver this month / Voici la liste complète de nos restaurants offrant des services de livraison gratuite à Vancouver ce mois-ci :
Daikichi Sushi 
Freshslice – Robson
Marble Slab Creamery
A Taste of India
Hon's Wonton House
Verdura Salads 
New India
Not in the cities above? If you are ordering from / Pas dans les villes ci-dessous ? Si vous commandez à :
Mississauga
Quebec City
Laval
Burnaby
UBC
Calgary
Edmonton
Your food does not have a delivery fee! Offer ends February 28, 2019.
Caught this blog piece early enough in February? Check out our exclusive and limited Lunar New Year Buy-One-Get-One here.
Order food you love at www.foodora.ca.
Votre commande n'a pas de frais de livraison ! L'offre prend fin le 28 février 2019.
Avez-vous vu cette publication assez tôt en février ?
Découvrez notre offre exclusive et limitée de la Nouvelle Année Lunaire ici. Commandez les plats que vous aimez sur www.foodora.ca.
---